"Our Mary" is a custom built English style boat, designed by Allan Hill and moulded by Mitchell Mouldings in Essex, England. For many years this boat and it's captain fished the English Channel and the Isle of Wight, so successfully that "Our Mary" was one of the first Boats in Europe to get the Shimano sponsorship. She is powered by a 212 hp Ford Sabre engine, providing her with stunning ability to maneuver whilst fighting a fish.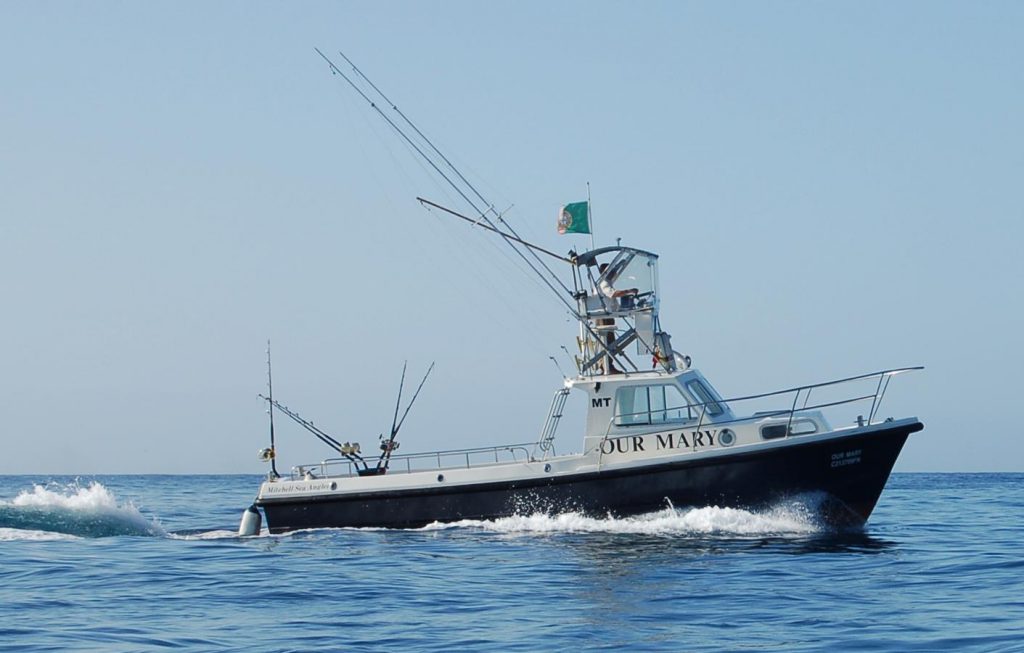 As you would expect from any professional operation "Our Mary" is fully equipped with electronics and safety gear. Also in terms of tackle we do not accept any compromises – only the best.
Rods are top of the range models from Shimano and Penn. Reels include Shimano Tiagras, Beastmasters and TLDs. We carry a large range of lures from various manufactures including Moldcraft, Sadu, Bart Miller, Williamson, Melton, Tinker, Marlin Magic and Black Bart. All hooks, lines, swivels and other tackle components we use are of the highest quality.
It should be noted that for a 31′ game fishing boat "Our Mary" has an absolutely huge cockpit adding immensely to the comfort afforded the angler. Part of our service is to provide a variety of drinks and snacks.
On a full day trip a remarkable buffet lunch is included. In short we'll do our best to make your trip so successful and enjoyable as possible.