Madeira has over the past years produced some of the worlds largest blue marlin, which is also reflected by the results of the annual July 4th Blue Marlin World Cup. Madeira was World Cup winner in 1995, 1996, 1997 and narrowly missed the World Cup fish in 2000. This years result was a second place. The marlin season in Madeira runs from May through to October ,with a fish average of about 700 lbs. About one in every ten is that fish of a lifetime, a grander blue marlin. These huge creatures swim in its predominantly calm blue waters ,with the run to reach these leviathans being practically non – existent. Add to this a pleasant temperate climate in which to fish, and all of this set in a safe, civilized European environment you'll see why if there is a finer Atlantic blue marlin fishery we certainly don't know of it.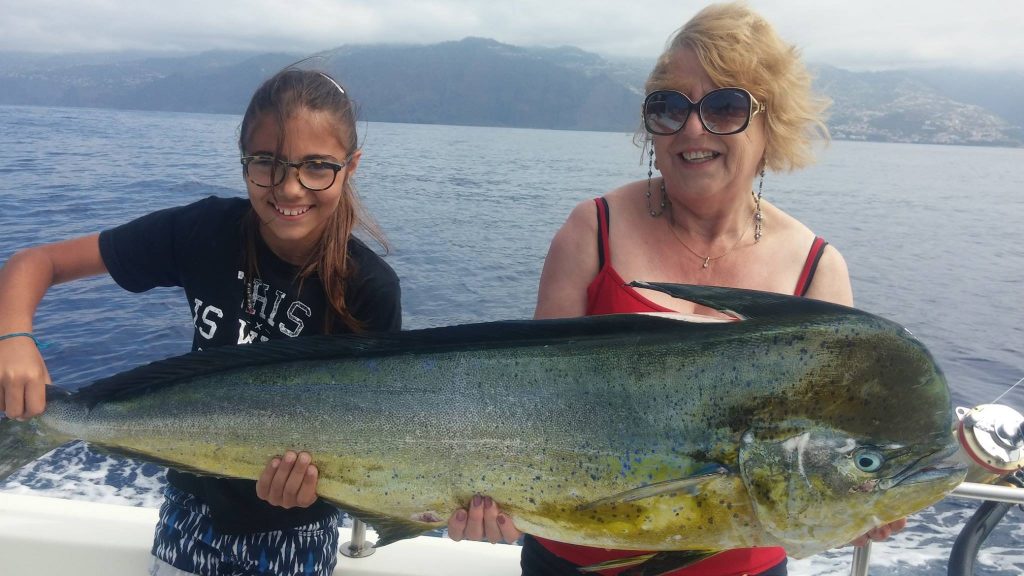 As Madeira's warm blue waters metamorphose to a cooler green the fishing also undergoes a transformation. The marlin gradually leave, replaced by shoals of big-eye tuna and albacore. These pursuing bait fish in the form of scad and mackerel. These pelagic migrants provide the angler with some truly world class tuna fishing from February to May. Big-eye tuna of 150 lbs+ are regularly caught with fish in excess of 200 lbs being far from uncommon. Albacore whilst not reaching the weights of the big-eye tuna do provide the angler with worthwhile sport on lighter balanced tackle.
Here at Madeira Big Game Fishing we operate a tag and release, no kill policy, on all billfish, however in the event of a potential world record being caught we will comply with the anglers request to kill the fish for record submission purposes.
Yet another of Madeira's piscatorial secrets is the quality of the wahoo fishing both in size and numbers. There is a real chance to make huge catches and break the European record. We consider the best time for wahoo fishing generally to be from September to December.
Save